Art's Team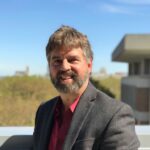 Arthur E. Farnsley II is director of the Religion and Urban Culture 2.0 Project.  He is the author of five books and his work has appeared on the cover of Christian Century and Christianity Today magazines as well as in newspapers across the US. He was the Research Director for the original Religion and Urban Culture Project (1.0) from 1996-2002. From 2007-2016 he was Executive Officer of the Society for the Scientific Study of Religion.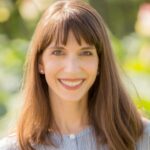 Abbey Chambers is a qualitative researcher who analyzes the impacts of economic development and community change from the perspectives of individuals in economically marginalized communities. Her approach combines social and cultural theories with ethnographic methods to evaluate economic policy for its effectiveness in promoting equitable and inclusive communities. She has contributed to studies on housing loss (New America, Washington, D.C.) and inclusive economic growth (IU Public Policy Institute, Indianapolis, IN). She has also published articles in the Indianapolis Business Journal, NUVO, and Indy Correspondent. Abbey holds a BS in art history from Kendall College of Art and Design, an MA in art history from Indiana University, and a PhD in American Studies from IUPUI.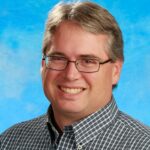 Jason Lantzer serves as the Assistant Director of the Butler University Honors Program.  An historian by training, his research and writing interests generally center on religion, politics, and law, with some work about Disney thrown in for good measure. He is the author of seven books, including Mainline Christianity: The Past and Future of America's Majority Faith (NYU 2012) and Great is Thy Faithfulness: A Bicentennial History of Meridian Street United Methodist Church (co-authored with Andrea Neal, IHS 2020), numerous book chapters and articles. A three-time graduate of Indiana University (BA, MA, PhD), he was part of the original Religion and Urban Culture (1.0) project and is pleased to be working these topics again.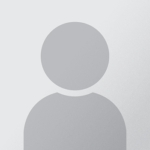 Libby Manning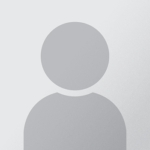 Tabitha Barbour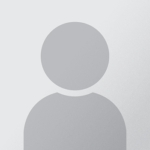 Tim Orr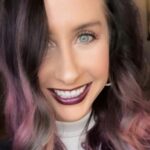 Lauren Palmer graduated from Marian University with a double major in Spanish and French. She received her Master of Arts in Teaching Spanish from IUPUI. Lauren has always been passionate about language and culture, and she is devoted to sharing that passion with students and her community. In the past, Lauren has taught as an adjunct professor of Spanish at both Marian University and IUPUI as well as a Spanish teacher at Bishop Chatard High School. Lauren is working as a graduate assistant on the POLIS Center Project, Religion and Urban Culture 2.0. This is Lauren's fourth semester in the American Studies Ph.D. program at IUPUI. Her area of focus is on programs that facilitate a study abroad-like experience but on a localized scale. Her goal is to assess how various programs that attempt to create a local study abroad experience can more effectively create a cultural learning environment for students who are not able to physically live abroad. She firmly believes that exposure and understanding of different cultures lead to more opportunities and more well-rounded students.
Research Reports
Link: https://polis.iupui.edu/ruc2/research_notes/
TEXT TEXT TEXT
Case Studies
Link: https://polis.iupui.edu/ruc2/resp_cong/
TEXT TEXT TEXT