November 17 at 3:00 – 4:00 pm (Eastern)
This episode addresses the idea of the human as it is intertwined with issues of anthropogenic exploitation of and extraction from the planet and complicated by relationships with machines. The voices in this episode explore developments in technology and in the American fields of transhumanism and Afrofuturism with the aim of bringing to the fore the ethical, political, and religious implications of the relationality of the human, the machine, and the environment.
---
Host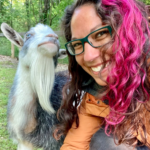 Andrea R. Jain, Professor of Religious Studies, Indiana University-Purdue University Indianapolis
Andrea R. Jain, Ph.D. is professor of religious studies at Indiana University, Indianapolis and research affiliate at Indiana University's Environmental Resilience Institute, editor of the Journal of the American Academy of Religion, and author of Selling Yoga: From Counterculture to Pop Culture (Oxford 2014) and Peace Love Yoga: The Politics of Global Spirituality (Oxford, 2020). She received her doctorate degree in religious studies from Rice University in 2010. Her areas of research include religion and capitalism; global spirituality and modern yoga; gender, sexuality, and religion; and theories of religion.
Jain's current work, including the documentary film Predation, calls for humanities scholars to center questions about the current pandemic and planetary crisis. The purpose of humanities scholarship, Jain argues, should include the following: to remind scientists and health experts that equity must be at the center of their response to pandemic and planetary crisis; to uncover and analyze the needs for repair in the relationships between human societies and environmental bodies and non-human animals; and to diagnose capitalism's death-dealing structures and the causes of ecological death in the hope that activists, in turn, can build on that scholarship to imagine radically different futures.
Panelists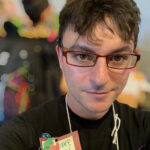 Jacob Boss, Doctoral Candidate in Religious Studies, Indiana University
Jacob Boss is a doctoral candidate in Religious Studies at Indiana University. He is writing his dissertation on religion and grassroots transhumanism. Jacob teaches widely, serving as instructor of record or associate instructor in the Departments of Religious Studies, Informatics, and the Collins Living-Learning Center. He is an editorial assistant for the Journal of the American Academy of Religion, and the co-founder of the Human Augmentation Research Network, hosted by the Center for Religion and the Human at Indiana University. HARN supports graduate students and junior faculty researching transhumanism and human augmentation. Jacob serves on the steering committee for the Human Enhancement and Transhumanism unit of the American Academy of Religion. He is the author of "For the Rest of Time They Heard the Drum" in Theology and Westworld (Rowman and Littlefield, 2020)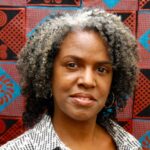 Joy Bostic, Associate Professor of Religious Studies, Case Western Reserve University
Dr. Joy R. Bostic, is an associate professor in the Department of Religious Studies at CWRU and the founding director of the minor in African and African American Studies. Bostic is a Mellon Administrative Fellow and serves as a member of the steering committee for the Mysticism Unit of the American Academy of Religion. She is the author of several book chapters and scholarly articles on race, gender and religion and is the author of African American Female Mysticism: Nineteenth-Century Religious Activism (Palgrave Macmillan, 2013). Bostic's forthcoming book, Performing Black Gods: Religion, Ritual and Resistance in African American Popular Culture (Routledge, 2021), explores religion, ritual and race in visual culture, music and dance. She is a member of the Transatlantic Roundtable on Religion and Race (TRRR) and is a co-editor of TRRR's forthcoming volume Black Religious Landscapes (Peter Lang, 2020).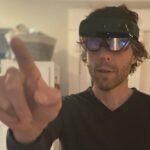 Michael P. Hemenway, Director of Design and Data Science, the Association of Theological Schools and Research Associate, h.lab at Case Western Reserve University
Michael P. Hemenway, Ph.D. collaborates with organizations to translate complex business needs into elegant technological solutions. He has nearly 20 years of experience as a solutions architect, instructional designer, and database administrator which has taught him to creatively explore, design, implement, and adapt technologies that fit many different environments. A unique combination of broad experience, exceptional communication skills, and technical capacities allows him to translate complex institutional needs into fitting technological solutions and provide a bridge between organizational culture and emerging technologies.