February 16, 2023 at 3:00 – 4:00 pm (Eastern)
As a result of human activities, the Earth system is undergoing dramatic change and a disruption of the climate, signaled through mega-fires, depleted natural resources, and mass extinctions. At the same time that there are religious denials of climate change and other human-induced environmental catastrophes, there are also religious calls to restore and respect the environment and the other creatures who live here and to turn to more sustainable practices in order to address pressing global-scale environmental problems as well as the social problems they exacerbate. This conversation will address the American religious landscape and its myriad responses to environmental catastrophe.
---
Host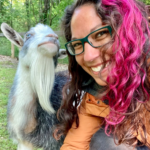 Andrea R. Jain, Professor of Religious Studies, Indiana University-Purdue University Indianapolis
Andrea R. Jain, Ph.D. is professor of religious studies at Indiana University, Indianapolis and research affiliate at Indiana University's Environmental Resilience Institute, editor of the Journal of the American Academy of Religion, and author of Selling Yoga: From Counterculture to Pop Culture (Oxford 2014) and Peace Love Yoga: The Politics of Global Spirituality (Oxford, 2020). She received her doctorate degree in religious studies from Rice University in 2010. Her areas of research include religion and capitalism; global spirituality and modern yoga; gender, sexuality, and religion; and theories of religion.
Jain's current work, including the documentary film Predation, calls for humanities scholars to center questions about the current pandemic and planetary crisis. The purpose of humanities scholarship, Jain argues, should include the following: to remind scientists and health experts that equity must be at the center of their response to pandemic and planetary crisis; to uncover and analyze the needs for repair in the relationships between human societies and environmental bodies and non-human animals; and to diagnose capitalism's death-dealing structures and the causes of ecological death in the hope that activists, in turn, can build on that scholarship to imagine radically different futures.
Panelists

Timothy Beal, Professor of Religion, Case Western University
Timothy Beal is a writer and scholar in the field of religious studies whose work explores matters of religion, media, and American culture, past and present. He is Distinguished University Professor, Florence Harkness Professor of Religion, and Director of h.lab at Case Western University. He has published sixteen books, including Religion in America: A Very Short Introduction (Oxford, 2008), The Book of Revelation: A Biography (Princeton, 2018), and When Time is Short: Finding Our Way in the Anthropocene (Beacon, 2022).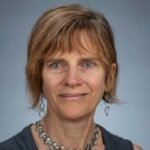 Sara Pike, Professor of Comparative Religion, California State University, Chico
Dr. Pike's research has focused on ritual studies and new religious movements and she has written numerous articles and book chapters on contemporary Paganism, ritual, the New Age movement, the Burning Man festival, spiritual dance, environmental activism, and youth culture. Much of her current research focuses on the relationship between humans and the natural environment. Her ethnography of contemporary Pagan festivals, Earthly Bodies, Magical Selves: Contemporary Pagans and the Search for Community, was published by the University of California Press in 2001 and New Age and Neopagan Religions in America was published by Columbia University Press in the Contemporary American Religion Series in 2004. It was named a Choice "Outstanding Academic Title." My most recent book, For the Wild: Ritual and Commitment in Radical Eco-Activism, was published by the University of California Press in 2017.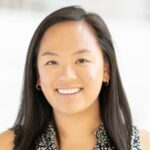 Jenna Wagner, graduate student in Engineering Management, Case Western University
Jenna is a recent graduate of Case Western Reserve University with a degree in Biomedical Engineering and a Mechanical Design and Manufacturing Minor. She is enrolled in Case Western's Masters of Engineering Management program for 2022-2023. Jenna researches the functional areas of business and management while leveraging her critical thinking skills and technical engineering background to prepare for real-world problem solving and decision making.