April 21st , 2022 at 3:00 – 4:00 pm (Eastern)
In foundational museum studies literature of the past 50 years, museums have been called "temples," "sacred groves," and places to connect with "something higher, more sacred, and out-of-the-ordinary." How do museums today engage religion and spirituality, with whom, and why? Can encounters with objects and exhibits move people beyond the material world to consider the divine, the transcendent, the magical? In what ways do museums serve the growing number who consider themselves "spiritual but not religious," those of different faiths, and those of no faith? In light of global challenges, how could museums contribute further to spiritual well-being as well as our collective future? Join four public-engaged scholar-practitioners of museum studies and/or religion to explore these intriguing questions and highlight the growing connections between religion, spirituality, and museums.
Click here for teaching resources for this video!
---
Host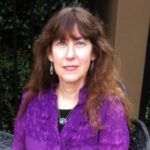 Lois H. Silverman, Professor of Museum Studies, Public Scholar of Museum Education, Indiana University-Purdue University Indianapolis
Lois H. Silverman's research has addressed visitor meaning-making, museums and human needs, and museums as therapeutic agents. Her most recent book is The Social Work of Museums (Routledge, 2010). In her book, Silverman forges a framework of key social work perspectives to show how museums are evolving a needs-based approach to provide what promises to be universal social service. Lois' current interests include museums, health, and well-being, the spiritual potential of museums, and the filed-wide need for more just and inclusive museum practices.
Panelists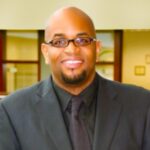 Eric Lewis Williams, Curator of Religion, National Museum of African American History and Culture
Eric Lewis Williams, is an ordained minister of the Church of God in Christ. He has taught history, religion and African-American studies at several institutions across the country. Williams currently serves as the Curator of Religion for the Smithsonian National Museum of African American History and Culture. His current research examines the meaning of religion within Africana histories and cultures and the role and influences of African religions in the Atlantic world. Additional research and teaching interests include Black Christian thought, American religious history, religion and material culture, African diasporan religions, Pentecostalism and phenomenology of religion. Williams' research and studies have taken him around the world. He considers himself a transatlantic commuter, a collector of words and an emergent jazzman in the world of ideas.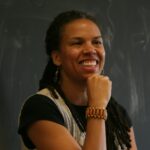 Yvonne Chireau, Professor of Religion, Swarthmore College
Yvonne Chireau is an authority on African-based religions such as Santeria and Voodoo in America, religion and healing, and black American religion. She is also interested in religion and comics, manga, and graphic novels. The author of Black Magic: African American Religion and the Conjuring Tradition (University of California Press, 2003), she has also co-edited, with Nathaniel Deutsch, Black Zion: African American Religions and Judaism (Oxford University Press, 1999). She has also published articles in several professional publications including the Journal of Feminist Studies in Religion, Journal of the Interdenominational Theological Center, and Religion and American Culture: A Journal of Interpretation.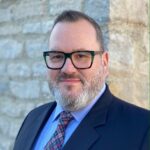 Ben Garcia, Executive Director, The American LGBTQ+ Museum
With more than 20 years of experience in museum leadership, development and intersectional LGBTQ+ advocacy, Ben leads The American LGBTQ+ Museum's exhibition and program development, advocacy efforts, communications and community outreach, and fundraising. He is charged with bringing the American LGBTQ+ Museum into its next stage of growth as we work toward the opening of our physical home at the New-York Historical Society in 2024. Ben's work has been focused on equity, representation, and decolonization in museum administration, exhibitions, and development initiatives. Currently, he is developing the American LGBTQ+ Museum's first comprehensive fundraising campaign to fund exhibitions, educational programs, and operations.