September 15th at 3:00 – 4:00 pm (Eastern)
Religious Studies departments, like many other departments in the humanities, have been under attack by legislators for their content and methods while simultaneously dealing with declining enrollments and interest from student populations. The impact of the pandemic and the changing shape of the modern university have only exacerbated the demand for thinkers and teachers of religion to reimagine the field, the delivery of content in the classroom, and the role of religious studies departments in the higher education landscape.  On this episode, panelists will explore the ways that creative and boundary-pushing Religious Studies departments have re-imagined themselves in the last 10 years, discuss the benefits and costs of new models in graduate education, and suggest the possible futures for the humanities and Religious Studies in light of the changing and often erratic political context.
---
Host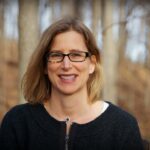 Rachel Wheeler, Professor of Religious Studies, Indiana University-Purdue University Indianapolis
Rachel Wheeler is a leading scholar on missions and Native American Christianity in early America. Her current project is developing an app for faculty that helps to make the invisible work of academic service and domestic labor visible on academic CVs in hopes of creating a more just climate for women faculty and faculty of color.
Wheeler has published essays in The Washington Post, Women in Higher Education, Religion and Politics, and other venues, in addition to scholarly articles in leading journals.
Panelists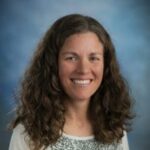 Molly Bassett, Associate Professor, Georgia State University
Dr. Bassett's scholarship aims at understanding the intersection of religion and the natural world in Aztec and Nahua cultures. In her first book, The Fate of Earthly Things: Aztec Gods and God-Bodies (University of Texas Press 2015), she explores concepts of god (teotl) and deity embodiment (teixiptla) in Bernardino de Sahagún's Florentine Codex (c. 1580). Dr. Bassett argues that the Nahuatl term "teotl" carried a set of five culturally dependent denotations. In addition, particular processes of ritual manufacture, such as the wearing of flayed skin and deity paraphernalia, led to the transformation of ordinary materials, including human beings, into living god-bodies. Dr. Bassett's current project investigates the distinction (or lack thereof) between the natural and supernatural worlds through the Florentine Codex's descriptions of key features of the environment, such as ocelots, poisonous fish, and mountains. In this work, she proposes quimilli, "bundle" as an organizational metaphor for the homologies Nahuas recognize(d) in the super/natural world.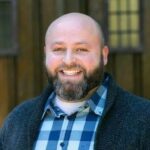 Morgan Shipley, Associate Professor of Religious Studies, Foglio Endowed Chair in Spirituality, Associate Chair for Undergraduate Studies, Michigan State University
Morgan Shipley is the Inaugural Foglio Endowed Chair of Spirituality and Associate Professor of Religious Studies at Michigan State University. His research, projects, teaching, and work related to the Chair focus on 1) understanding mystical and esoteric new religions that highlight spirituality as opposed to institutional religiosity, 2) positioning individuals and groups who increasingly identify as spiritual but not religious, and 3) situating the nature and manifestations of secular spirituality.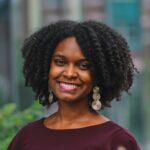 Kayla Renée Wheeler, Assistant Professor, Gender and Diversity Studies Program, Xavier University
Dr. Wheeler was born in Cleveland, Ohio and is a third generation Ohioan.  She is a first-generation college graduate.  Dr. Wheeler earned her Ph.D. in Religious Studies with a concentration in Islam in America from the University of Iowa in 2017.  Her research explores Black Muslim women's material culture, digital religion, and contemporary Islam in the Americas. She is writing a book entitiled, Fashioning Black Islam, which provides a history of Black Muslim fashion in the United States from the 1930s to the present. She is also working on a digital humanities project, Mapping Malcolm's Boston, which explores Malcolm X's life in Boston from the 1940s to 1950s. Dr. Wheeler is the curator of the award-winning Black Islam Syllabus.