Young Scholars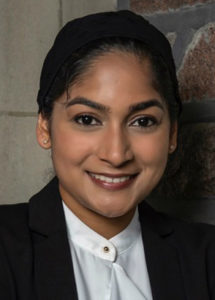 Tazeen M. Ali is Assistant Professor at the Danforth Center on Religion and Politics at Washington University in St. Louis. Her research and teaching focus on Islam, gender, and race in America. Her book-in-progress, "Rethinking Interpretive Authority: Gender, Race, and Scripture at the Women's Mosque of America," analyzes how American Muslim women negotiate the Islamic tradition to cultivate religious authority and build gender-equitable worship communities using ethnography and textual analysis of women's sermons. Ali earned her PhD in Religious Studies from Boston University in 2019, MA in Islamic Studies from Washington University in St. Louis, and BA in Religion and Biology from Lehigh University. She also holds a graduate certificate in Women, Gender, and Sexuality Studies, and has trained in Arabic at language institutes in Morocco, Jordan, and Egypt. Fellowships from The Woodrow Wilson National Fellowship Foundation and the Boston University Center for the Humanities have supported her research.
---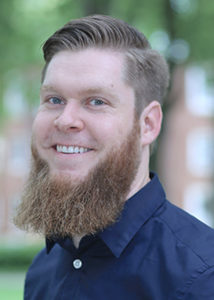 Philipp Gollner is Associate Professor of U.S. History at Goshen College, where he teaches on religion, politics, ethnicity, Mennonites, and other tribalisms. He is currently revising his book manuscript, "Good, White Christians," which traces the global stories of European immigrants to demonstrate how "white religion" in America was never simply Anglo-Saxon, but a spiritual construct centered around world-changing activism. Most recently, he was an Emerging Scholars fellow at the University of Virginia's Center for the Study of Religion and is working on a religio-ethnic digital atlas of Elkhart County, Indiana, home to one of the highest Midwestern Hispanic shares of population but also to the world's third-largest Amish community. He also serves as book review editor for the Mennonite Quarterly Review. A native of Austria, Gollner studied at the Ludwig-Maximilians University of Munich, received an MA from the University of Chicago and his PhD from the University of Notre Dame.
---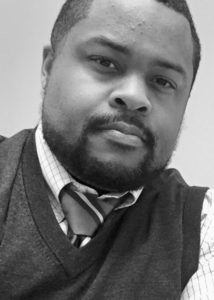 Darrius Hills is Assistant Professor in the Department of Philosophy and Religious Studies at Morgan State University. His research focuses on the intersections between African American religious thought, race, and gender. He is currently at work on his first book, tentatively titled, Reciprocal Imaginings: Black Religious Thought and Black Male Identity, which explores the impact of relational notions of selfhood upon African American men drawing upon resources in womanist religious thought, theology, black male studies, and literature. This project will illustrate how the religious and social consciousness of African Americans harbors potential to shape progressive framings and understandings of gender identity. Hills is also interested in a second project that addresses the shap(ing) of white evangelical masculinities, femininities, and sexual politics under Donald Trump as a function of the overall changing trajectory of evangelicalism in American culture. Hills earned the PhD in Religion from Rice University, with specialization in African American Religion.
---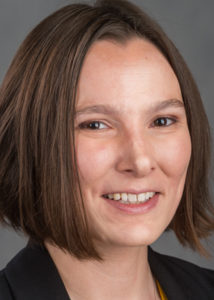 Courtney Ann Irby is Assistant Professor of Sociology and affiliate faculty in Women's and Gender Studies at Illinois Wesleyan University. Her research explores religion, gender, sexuality, and intimate relationships, using a range of qualitative methods including interviews, ethnography, and archival research. Most recently, she has published essays in Gender & Society and Journal of Contemporary Ethnography, and she is revising a book manuscript tentatively titled Saving Marriage One Relationship at a Time: Culture, Family, and Social Change in Christian Premarital Counseling, where she investigates how couples are embedded within communities that repackage broader cultural ideologies and translate religious beliefs about relationships. She also serves on the editorial board of Sociology of Religion and Review of Religious Research. She received her MA and PhD from Loyola University Chicago.
---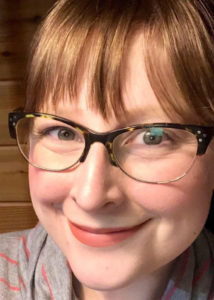 Emily Suzanne Johnson is Assistant Professor of History at Ball State University in Muncie, Indiana and an affiliate faculty member in African American Studies and Women's and Gender Studies. Her work focuses on gender and sexuality in the intersections between religion, politics, and popular culture in the twentieth-century United States. Her first book, This Is Our Message: Women's Leadership in the New Christian Right (Oxford University Press, 2019) examines the lives and work of nationally prominent evangelical women who helped to build the modern religious right over the past fifty years. She is currently working on her second book, which will explore the history of satanism and "satanic panics" in the United States and Canada from the 1920s to the 2010s. Johnson is also the director of the Muncie LGBTQ+ Oral History Project and a Distinguished Lecturer with the Organization of American Historians.
---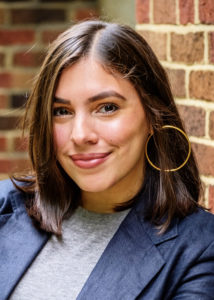 Alyssa Maldonado-Estrada is Assistant Professor of Religion at Kalamazoo College where she teaches classes on religion and masculinity, Catholics in the Americas, urban religion, and religions of Latin America. She is an ethnographer and her research focuses on material culture, contemporary Catholicism, and gender and embodiment. She is the author of Lifeblood of the Parish: Men and Catholic Devotion in Williamsburg, Brooklyn (NYU Press, 2020), an ethnography about masculinity and men's devotional lives in a gentrified neighborhood in New York City. Maldonado-Estrada is currently working on a project on business and devotionalism that explores Catholic entrepreneurs and innovation. She is co-chair of the Men and Masculinities Unit at the American Academy of Religion and serves on the editorial board of the journal American Religion. She received her PhD in Religion from Princeton University and her BA in Sociology and Religion from Vassar College.
---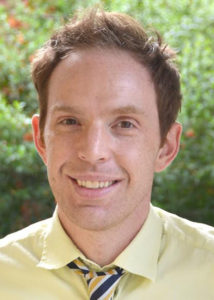 Max Perry Mueller is Assistant Professor in the Department of Classics and Religious Studies at the University of Nebraska-Lincoln. He is also a fellow at the Center for Great Plains Studies and teaches in the Department of History, the Honors Program, and the Global Studies program. Mueller is a theorist and historian of race and religion, with particular interest in Indigenous and African-American religious experiences, epistemologies, and cosmologies. His first book, Race and the Making of the Mormon People (The University of North Carolina Press, 2017), examines how the three original American races—"red," "black," and "white"—were constructed as literary projects before these races were read onto bodies of Americans of Native, African, and European descent. His next book, Wakara's America, is the first full-length biography of the Ute warrior, Ute chief, horse thief, slave trader, settler colonist, one-time Mormon, and Indian resistance leader. He received his PhD from the Committee on the Study of Religion at Harvard University and his BA in Religion and French and Francophone Studies from Carleton College.
---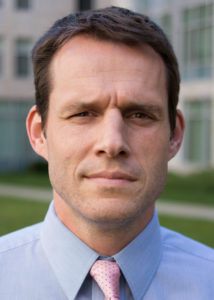 Samuel L. Perry is Associate Professor of Sociology and Religious Studies at the University of Oklahoma where he teaches courses on religion, race, research methods, and publishing. His research explores the interplay of religion and cultural power, usually within the empirical context of American politics, race, sexuality, and families. His work has been published in Journal for the American Academy of Religion, Social Forces, Social Problems, and numerous other journals in the fields of sociology, religion, and sexuality. Sam has also published three books including Growing God's Family (NYU, 2017), Addicted to Lust (Oxford, 2019), and Taking America Back for God (Oxford, 2020; co-authored with Andrew Whitehead). His current project explores how ideological and economic interests shape how English Bibles are produced and come to exercise cultural influence. He holds a ThM in New Testament Studies from Dallas Theological Seminary and a PhD in Sociology from the University of Chicago.
---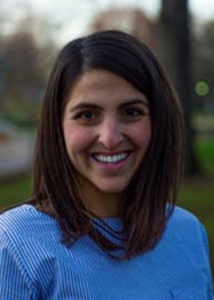 Ansley Quiros is Assistant Professor of History at the University of North Alabama in Florence, AL where she teaches courses on United States History, black history, and American religious history. Her work considers issues of race and theology in American life and politics. Her first book, God With Us: Lived Theology and the Freedom Struggle in Americus, Georgia, 1942-1976 (University of North Carolina Press, 2018) examined the theological struggle over racial justice through the story of one southern town where ordinary Americans sought and confronted racial change in the twentieth century. God With Us was awarded the Georgia Historical Records and Archives Award for Excellence in 2019. Her current projects include a theological reflection on the life of Florence Jordan, a biography of activists Charles and Shirley Sherrod, and a political history of Freaknik, a black college street party in Atlanta in the 1990s. An Atlanta native, Ansley graduated from Furman University in 2008 with a degree in history and Latin American studies, and received her MA and PhD in history from Vanderbilt University.
---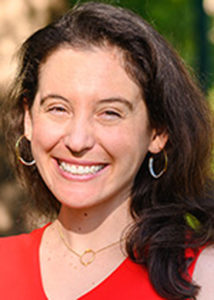 Leslie Ribovich is Assistant Professor of Religion at Transylvania University, a liberal arts college in Lexington, KY. She is a scholar of religion, race, and education, focusing on the twentieth-century United States. Her research explores facets of American life such as public schools and reformatories—areas that are not normally considered religious—especially underlying moral assumptions about race in those settings and their implications in culture and history. Her current book project, Without a Prayer: Race and the Transformation of Religion in American Public Education, shows that although the Supreme Court found school prayer and Bible-reading unconstitutional in the 1960s, religion did not disappear from public schools. Instead, religion was intertwined with race in defining aspects of twentieth-century American public education. At Transylvania, she teaches classes on American religions, race, incarceration, methods, Judaism, and Christianity. She received her BA from Barnard College and her MA and PhD from Princeton University.
---
Mentors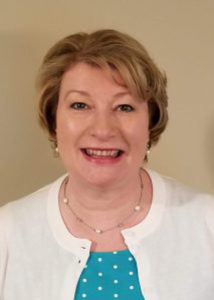 Penny A. Edgell is Professor of Sociology at the University of Minnesota who studies how religious cultural frames and symbolic boundaries affect social inclusion and exclusion in the contemporary United States; you can find her review of the cultural approach to the study of religion in Annual Review of Sociology. She has conducted several research projects on congregations and congregational culture (Congregations in Conflict, Religion and Family in a Changing Society, and a recent article with Derek Robey in Journal for the Scientific Study of Religion). Her recent research on public religious expression and attitudes toward the non-religious and religious minorities is based on research conducted with colleagues at the University of Minnesota (the American Mosaic Project, funded by the Edelstein Family Foundation and NSF, published in journals including ASR, Social Forces, Social Problems, TSQ, JSSR, NVPSQ, and Social Currents).  She has recently completed an NSF-funded study of how Americans think and talk about social controversies, with a focus on the influence of religious cultural frames and moral schemas in collective reasoning.
---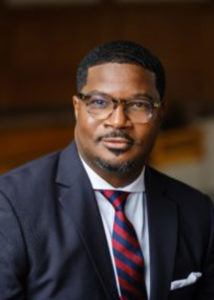 Jonathan L. Walton is a social ethicist whose scholarship focuses on evangelical Christianity, and
its relationship to mass media and political culture. He is an outspoken advocate for social justice and civil rights. His work and insights have been featured in several national and international news outlets including the New York Times, CNN, Time Magazine, and the BBC.
His latest book, A Lens of Love: Reading the Bible in Its World for Our World (Westminster John Knox Press, 2018), blends his work from the pulpit and classroom. A Lens of Love explores the Bible from the perspective of the most vulnerable and violated characters toward developing a Christian social ethic of radical inclusion and human affirmation. He served as the Plummer Professor of Christian Morals and Pusey Minister in the Memorial Church at Harvard University prior to being appointed Dean of the Divinity School and Wait Chapel at Wake Forest University in 2019.
---