Young Scholars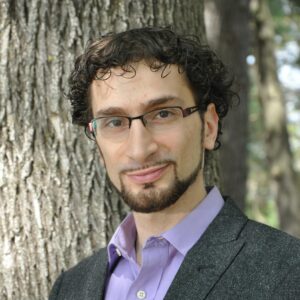 Zaid Adhami is Assistant Professor of Religion at Williams College, where he teaches courses at the intersections of Islamic Studies, American Religion, Secularity Studies, and Anthropology of Religion. He is currently completing his first book, titled, Dilemmas of Authenticity: Inside the American Muslim Crisis of Faith. The book shows how the pervasive anxieties around doubt in U.S. Muslim communities are fundamentally about navigating the cultural imperatives of personal authenticity. Beyond the book, Zaid also has several smaller projects in the works, theorizing Islamic revivalism in the American context, exploring a politics of Muslim decoloniality, and drawing lessons from Black Muslim histories and memoirs. Zaid received his PhD in Religious Studies from Duke University in 2017, and currently serves as co-chair for the Study of Islam Unit at the American Academy of Religion, as well as a steering committee member for the North American Religions Unit.  
---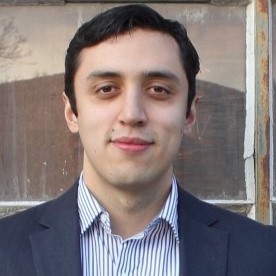 Lloyd D. Barba is Assistant Professor of Religion and Core Faculty in Latinx and Latin American Studies at Amherst College where he teaches courses on evangelicalism, Latinx religion, and religion and immigration. He is the author of Sowing the Sacred: Mexican Pentecostal Farmworkers in California (Oxford University Press, 2022), co-editor of Oneness Pentecostalism: Race, Gender and Culture (Penn State University Press, 2023), and editor of Latin American and Latinx Religion in North America (Bloomsbury: Religion in North America, 2023). His scholarship on Pentecostalism, Catholicism, the Sanctuary Movement, and material religion has been published in journals such as Journal of the American Academy of Religion, American Religion, Perspectivas, and MAVCOR and various edited volumes including The Oxford Handbook on Latinx Christianity, Faith and Power: Latino Religious Politics since 1945, and Protestant Aesthetics and the Arts, to name a few. He holds a BA in History and Religion from the University of the Pacific and a PhD in American Studies from the University of Michigan.  
---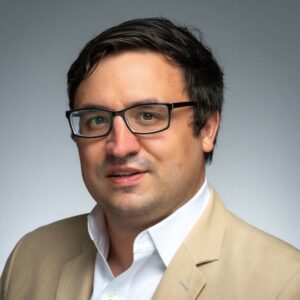 Peter Cajka is Assistant Teaching Professor and Director of Undergraduate Studies in the Department of American Studies at the University of Notre Dame. His research focuses on American Catholicism, the history of ideas, and the history of sexuality. He teaches classes on American Culture since the 1960s. His book, Follow Your Conscience: The Catholic Church and the Spirit of the Sixties, was published by the University of Chicago Press in 2021. From 2020 to 2022 Cajka served as the Director of "Gender, Sex and Power: Towards a History of Clergy Abuse in the U.S. Catholic Church." He is at work on an essay about the internal life of abuser priest Louis Miller from the Archdiocese of Louisville. His next project examines the life of intellectual Richard Sipe as a window onto the priesthood, the intellectual history of sex at the end of the twentieth century, and the clergy abuse crisis. 
---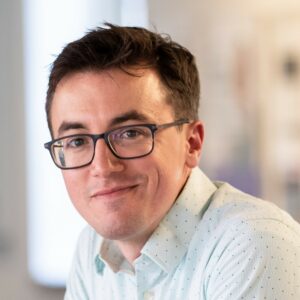 Michael Graziano is Assistant Professor of Religion and the Director of the Institute for Religion and Education at the University of Northern Iowa. His research and teaching focus on law, education, and national security in American religion. He is the author of Errand into the Wilderness of Mirrors: Religion and the History of the CIA (University of Chicago Press, 2021), which explores how US intelligence organizations like the CIA studied religious ideas, individuals, and institutions in the service of U.S. national security, and how they operationalized that knowledge at home and abroad. In the UNI community, he also leads the "IRL Project," a religious literacy program for Iowa public school teachers. His public humanities work has been supported by the American Academy of Religion and the Whiting Foundation. He received his PhD in Religion from Florida State University. 
---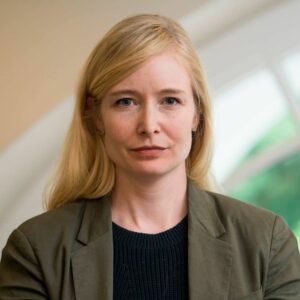 Sonia Hazard is Assistant Professor of Religion at Florida State University. She is a scholar of American religious history in the nineteenth century, specializing in print media and technologies of the period. Her first book Building Evangelical America: How the American Tract Society Laid the Groundwork for a Religious Revolution (forthcoming from Oxford University Press) bridges methods from book history, bibliography, STS, and new materialisms to provide a "media infrastructuralist" account of the rise of evangelical power before the Civil War. Questions about media and its consequences continue to inform her current book project on Cherokee Christian printing, which parses how the material qualities, meanings, and uses of print in Cherokee Nation changed over time and across the ruptures of removal. Hazard received a BA from Macalester College, an MTS from Harvard Divinity School, and a PhD from Duke University. 
---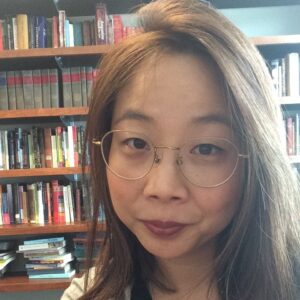 Helen Jin Kim is Assistant Professor of American religious history at Emory. Kim studies US religion and history in global context, focusing on US religious connections to Asia-Pacific, and transnational histories of Asian American religions. She is author of Race for Revival: How Cold War South Korea Shaped the American Evangelical Empire (Oxford University Press, 2022), and co-author of Family Sacrifices: The Worldviews and Ethics of Chinese Americans (Oxford University Press, 2019). Her next projects include the "prosperity gospel" in transpacific frame, and "religion" and the Asian American social movement. In 2020, Kim was awarded the Provost's Teaching Award for Excellence in Graduate and Professional Education, and the On Eagle's Wings Excellence in Teaching Award. Kim completed her MDiv and PhD at Harvard as a William R. Hutchison Presidential Fellow, and her BA at Stanford in Comparative Studies in Race and Ethnicity. 
---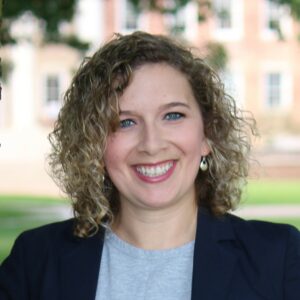 Adrienne Krone is Assistant Professor of Environmental Science and Sustainability and Religious Studies at Allegheny College in Meadville, PA where she teaches courses on American religion, Judaism, ethics, food, and ecology. Her work focuses on religious food justice movements in North America. Her first book project, Free Range Religion: Religious Food Justice Movements in North America, offers a critical ethnographic exploration of religious engagement in food justice work through four case studies, which provide insight into religious food justice organizations as they complicate our understanding of American religion. Her current research project is an ethnographic and historical study of the Jewish community farming movement. She serves on the board of the Society of Jewish Ethics. She received her BA from Stony Brook University and her MA and PhD from Duke University. 
---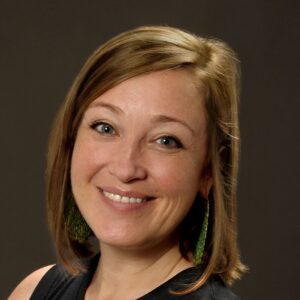 Laura McTighe is Assistant Professor of Religion at Florida State University and the Co-Founder of Front Porch Research Strategy in New Orleans. A community-engaged scholar and educator, she works at the intersections of religion, race, gender, and abolition, partnering with organizers to theorize the operations of racial capitalism in our daily lives and build together the world that must be. Her first book Fire Dreams (Duke University Press, forthcoming) is a social movement ethnography, collectively-authored with Women With A Vision, which tells the story of southern Black women's major contributions to harm reduction, mutual aid, and transformative justice. Her next book project, "Moral Medicine," employs similarly rigorous, community-driven methods, engaging formerly incarcerated women as experts in excavating the histories of gendered criminalization and abolition feminism in the South today. She is also co-convening two major public humanities projects on race, religion, and justice, both funded by the Henry Luce Foundation. 
---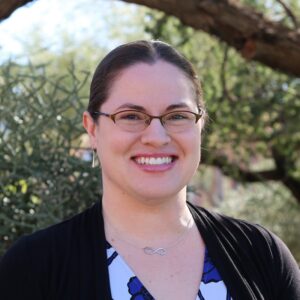 Kristy Slominski is Assistant Professor of Religion, Science, and Health in the Department of Religious Studies and Classics at the University of Arizona. Her first book, Teaching Moral Sex: A History of Religion and Sex Education in the United States, was named one of Oxford University Press's most popular 2021 publications in religion. It highlights liberal Protestant contributions to public sex education movements over the past 150 years. Her next book will explore the religious and sexual pasts of common objects, from basketballs to cornflakes. She is also developing "Health Humanities Training in Religion" for medical students and is on the board of a new international network, Religion, Health, and Humanities Researchers (RHHR). Slominski is a former AAR board member and currently co-chairs its Religions, Medicines, and Healing unit. She received her PhD in American religions from UC Santa Barbara and a BA in Religious Studies from Michigan State University. 
---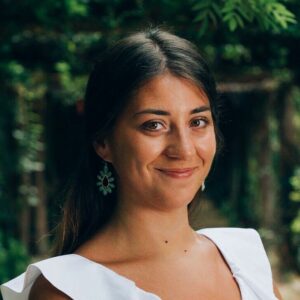 Barbara Sostaita is Assistant Professor of Latin American and Latino Studies at The University of Illinois at Chicago, where she teaches courses in Latinx religions, undocumented-led social movements, and transborder migration. She is a formerly undocumented migrant whose work is informed by and committed to the abolition of borders, walls, bans, and prisons. Her research traces border crossings, fugitive movements, and transgressive ritual practices. Sostaita's book in progress, Sanctuary Everywhere: Fugitive Care on the Migrant Trail, is an ethnographic experiment that studies practices of direct aid in the Sonora-Arizona Borderlands. The manuscript considers the ways the sacred interrupts and points to the fragility of border militarization. Her writing has appeared in The Nation, Bitch, Teen Vogue, and Remezcla among others. She also serves as the Higher Education Director for Migrant Roots Media– a platform that centers the voices of migrants, children of migrants, and people struggling to stay and thrive in their homelands. 
---
Mentors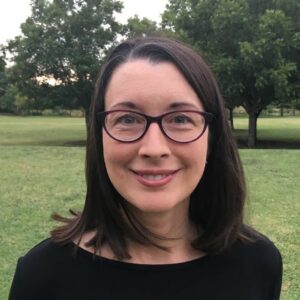 Jennifer Graber is Professor of Religious Studies and Associate Director of the Program in Native American and Indigenous Studies at the University of Texas at Austin. She received a PhD in Religion from Duke University in 2006. She works on religion and violence, inter-religious encounters, and visionary movements in American prisons and on the American frontier. Her first book, The Furnace of Affliction: Prisons and Religion in Antebellum America (University of North Carolina Press, 2011), explores the intersection of church and state during the founding of the nation's first prisons. Her latest book, The Gods of Indian Country: Religion and the Struggle for the American West (Oxford University Press, 2022), considers religious transformations among Kiowa Indians and Anglo Americans during their conflict over Indian Territory, or what is now known as Oklahoma. Her new project, "Our World Renewed," focuses on Native actors, sources, and epistemologies in the so-called Ghost Dance of 1870 and 1890. Most recently, Dr. Graber has published an article on Native American "prophets" in American Religion, consulted with the Eiteljorg Museum of American Indians and Western Art and the Sing Sing Prison Museum, served on UT's College of Liberal Arts Diversity and Inclusion Plan Task Force and the Faculty Advisory Committee for the Office of Services for Students with Disabilities, and has shared work in The Canopy Form and H-Net Federal History.
---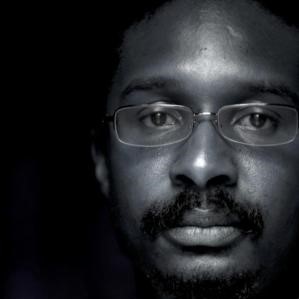 Omar M. McRoberts is Associate Professor in the Department of Sociology and The College at The University of Chicago. McRoberts' scholarly and teaching interests include the sociology of religion, urban sociology, urban poverty, race, and collective action.  His first book, Streets of Glory: Church and Community in a Black Urban Neighborhood (University of Chicago Press, 2005) is based on an ethnographic study of religious life in Four Corners: a poor, predominantly black neighborhood in Boston containing twenty-nine congregations. It explains the high concentration, wide variety, and ambiguous social impact of religious activity in the neighborhood. It won the 2005 Distinguished Book Award from the Society for the Scientific Study of Religion.
---