Beginning in the fall of 2023, a series of seminars devoted to the enhancement of teaching and research will be offered in Indianapolis. The aims of all sessions of the program are to develop ideas and methods of teaching in a supportive workshop environment, stimulate scholarly research and writing, and create a community of scholars that will continue into the future.
The dates for these seminars are:
Session I:

October 12th-15th, 2023

Session II: April 11th-April 14th, 2024
Session III: October 17th-19th, 2024
Session IV:

April 24th-26th, 2025

Participants will also be expected to join 3 virtual meetings.
 Jonathan H. Ebel and Khyati Y. Joshi will lead the 2023-2025 seminars.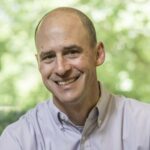 Jonathan H. Ebel has been teaching at the University of Illinois, Urbana-Champaign for seventeen years and currently serves as head of the Department of Religion. His research program involves religion and war, religion and violence, and lay theologies of economic hardship all within the American context. He is the author of From Dust They Came: Government Camps and the Religion of Reform in New Deal California (New York University Press, 2023); G.I. Messiahs: Soldiering, War, and American Civil Religion (Yale, 2015); Faith in the Fight: Religion and the American Soldier in the Great War (Princeton, 2010), and the co-editor with Professor John Carlson of From Jeremiad to Jihad: Religion, Violence, and America (California, 2012). He is currently at work on a religious history of American warfare, told in five weapons. Jon is a past recipient of a fellowship from the John Simon Guggenheim Foundation and a former candidate for U.S. Congress.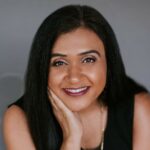 Khyati Y. Joshi is a public intellectual whose social science research and community connections inform educators, thought leaders, and everyday people about race, religion, and immigration in 21st century America. She has lectured around the world and published ground-breaking scholarly and popular work, while also serving as an advisor to policy-makers and a leader in the South Asian American community. Her most recent book, White Christian Privilege: The Illusion of Religious Equality in America (NYU Press, 2020), examines the intersections of race and religion in U.S. history and contemporary social culture. She was also author and co-editor of Teaching for Diversity and Social Justice 3rd edition (Routledge, 2015), one of the most widely-used books by diversity practitioners and social justice scholars alike. Dr. Joshi is a Professor of Education at Fairleigh Dickinson University where she was recognized with the FDU Distinguished Faculty Award for Research and Scholarship in 2014. She is member and past Co-Chair (2008-2011) of the managing board for the Asian Pacific American Religion Research Initiative (APARRI), and serves as co-Principal Investigator on APARRI's project to support emerging scholars and promote greater public engagement on the religious realities of Asian and Pacific Islander Americans, supported by a $1 million grant from the Luce Foundation.
Applying to the Young Scholars program:
Scholars eligible to apply are those working in a subfield of the area of religion in North America, broadly understood, who have a terminal degree in hand, a full-time academic position (tenure track or renewable long-term), and have launched their careers within the last seven years. Scholars are selected with the understanding that they will commit to the program for all seminar dates. Participants are expected to produce two course syllabi, with justification of teaching approach, and a publishable research article over the course of their seminars.
Applicants must submit (a) a curriculum vitae; (b) a 750-word essay indicating why they are interested in participating and describing their current and projected research and teaching interests; and (c) email information for three scholars willing to write letters of reference (portfolios with generic reference letters are not accepted).
All application materials, including letters of recommendation, must be received by June 20th. Please note that the Center will not request supporting letters until after the application is submitted so plan accordingly. Click here to apply to the Young Scholars program.