January 21 at 3:00 – 4:00 pm (Eastern)
The United States is an idea, one that, for better and for worse, has been contested and affirmed for generations through the practice of voting. And while democracy is far more than a presidential election, that contest captures both the popular imagination of what the nation is while also quite directly designating who will run the country. Therefore, Presidents inherit a popular faith as well as an office; they assume a role that is often seen as much sacred as it is political; and they perform duties not unfamiliar to leaders of religious communities throughout the country. Thus the presidential inauguration every four years serves as perhaps the key ceremony in the memorialization of the state—offering Americans a singular opportunity to reflect upon the purpose of their country and their quasi-mystical relationship to it. Join social science and humanities scholars for a conversation about the relationship between religion and memorializing the state.
---
Panelists

Elaine Peña, The George Washington University
Elaine Peña's areas of expertise include border studies, anthropology of religion, built environment, performance theory, transnationalism, and Latinx and Latin American studies. Her most recent book ¡Viva George! Celebrating Washington's Birthday at the U.S.-Mexico Border considers the tradition of commemorating George Washington's Birthday on the Texas-Tamaulipas border.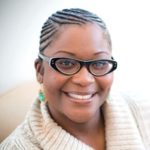 Nichole R. Phillips, Emory Univeristy 

Nichole R. Phillips' research interests lie at the intersection of religion and American public life with a focus on community and congregational studies where she investigates the moral commitments and vision of community and congregational members. Her scholarship treats religion, critical race theory, gender, and cultural memory studies. She is also developing new research interests in the sociology of science and religion. Her most recent book is titled Patriotism Black and White: The Color of American Exceptionalism.
Cohosts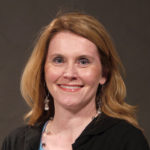 Kristina Horn Sheeler, Indiana University-Purdue University Indianapolis
Kristina Horn Sheeler is Professor of Communications Studies and Honors College Executive Associate Dean at IUPUI. Her academic interests include political communication, gender, and public identity, studying the ways in which political identity is rhetorically constructed and contested in popular media.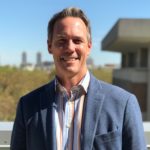 Raymond Haberski, Jr., Indiana University-Purdue University Indianapolis
Raymond Haberski, Jr. is Professor of History and Director of American Studies at IUPUI. He also directs the Institute for American Thought and is part of the Center for the Study of Religion and American Culture. Dr. Haberski is trained in twentieth century U.S. history with a focus on intellectual history. As editor, along with Philip Goff and Rhys Williams, his forthcoming book is titled Civil Religion Today: Religion and the American Nation in the 21st Century (2021).