February 18 at 3:00 – 4:00 pm (Eastern)
The field of Africana Religious Studies has undergone significant reappraisal in the last 10 years.  Specifically, the field has begun to actively and from an interdisciplinary perspective engage the idea of futurity and Afro-diasporic futures. Scholars from across the spectrum are advancing new approaches to understanding the human condition and social institutions in an age of intelligent machines, social media and technological innovation. In this panel, we will look at the emerging approaches to Black futures in the fields of religious studies and American studies and how approaches from new media, social sciences and brain sciences have opened new models for studying Black religious futures.  Join humanities and social science scholars for a conversation at the intersection of religion, technological innovation and Black futures.
---
Panelists

Corey Miles, Morgan State University
Corey Miles is an Assistant Professor in the Department of Sociology and Anthropology at Morgan State University in Baltimore, MD. His research situates Black aesthetics as a mechanism to transform structures of oppression, particularly the criminal justice system. His authored work in scholarly journals ranges from examinations of Black feminist subjectivity in trap music to empirical explorations of the intersections of media and state violence towards Black bodies.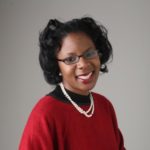 Melanie L. Harris, Texas Christian University 

A former American Council of Education Fellow and graduate of the Harvard Leadership Program, Melanie's research focuses on Inclusive Excellence, access and equity in higher education and ethical leadership. Her scholarship critically examines intersections between race, religion, gender and environmental ethics.  She is the author of many scholarly articles and books including Gifts of Virtue: Alice Walker and Womanist Ethics (Palgrave 2010), Ecowomanism: Earth Honoring Faiths (Orbis 2017) and co-editor of Faith, Feminism, and Scholarship: The Next Generation (Palgrave 2011).
Cohosts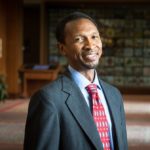 Sylvester Johnson, Virginia Polytechnic Institute and State University
Sylvester Johnson, the founding director of the Virginia Tech Center for Humanities, is a nationally recognized humanities scholar specializing in the study of technology, race, religion, and national security. His award-winning scholarship is advancing new approaches to understanding the human condition and social institutions of power in an age of intelligent machines and other forms of technology innovation.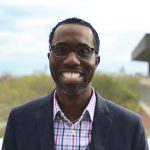 Joseph L. Tucker Edmonds, Indiana University-Purdue University Indianapolis
Joseph L. Tucker Edmonds is an Assistant Professor of Religious Studies and Africana Studies at Indiana University's School of Liberal Arts at IUPUI and the Associate Director of the Center for the Study of Religion and American Culture. His research interests are black and womanist theologies, alternative Christianities in the black Atlantic, and the role of scripture in African and African American religious traditions.