Religion & the 2020 Election
November 19th at 3:00 – 4:00 pm (Eastern)
Religion and politics are intimately intertwined in American civic life, especially when it comes to presidential elections. In this "Religion &" panel, we'll unpack the 2020 Election focusing on questions like: What role did religion play in the U.S. election? Which candidates and campaigns reflected religious themes? How did religious Americans vote? Join social science and humanities scholars for a conversation about election results and the aftermath.
Panelists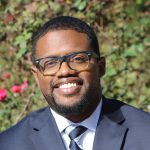 Jamil W. Drake, Florida State University
Jamil W. Drake specializes in American religious history with particular interests in 20th century African-American religious cultures; religion and politics; and religion and popular culture. More specifically, he is interested in questions around religion and racial identity in the U.S. He is currently writing a history of race and class in American religion tentatively entitled, To Know the Soul of the People: American Folk Studies and Racial Politics of Popular Religion, 1900-1940. To Know the Soul of People tells a story of how the study of race and religion became a central topic in folklore research and the developing social sciences in the first half of the twentieth century. His research explores how the use of "folk religion" played a fundamental role in the process of classifying cultural behaviors that contributed to defining black lower and working-class communities in twentieth-century America.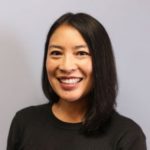 Janelle Wong, University of Maryland
Janelle Wong is Professor of American Studies and a core faculty member in the Asian American Studies Program. From 2001-2012, Wong was in the Departments of Political Science and American Studies and Ethnicity at the University of Southern California. She received her PhD in 2001 from the Department of Political Science at Yale University. Wong is the author of  Immigrants, Evangelicals and Politics in an Era of Demographic Change (2018, Russell Sage Foundation),  Democracy's Promise: Immigrants and American Civic Institutions (2006, University of Michigan Press) and co-author of two books on Asian American politics, including Asian American Political Participation: Emerging Constituents and their Political Identities (2011, Russell Sage Foundation), based on the first national, multilingual, multiethnic survey of Asian Americans. She was a Co-Principal Investigator on the 2016 National Asian American Survey, a nation-wide survey of Asian American political and social attitudes.
Cohosts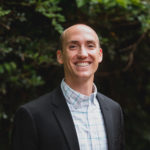 Andrew L. Whitehead, Indiana University-Purdue University Indianapolis
Andrew L. Whitehead is an Associate Professor of Sociology and Director of the Association of Religion Data Archives (theARDA.com) at the Center for the Study of Religion and American Culture at IUPUI. Whitehead's research focuses on how religion both shapes and is shaped by contemporary American culture. He is the author of Taking America Back for God: Christian Nationalism in the United States (Oxford University Press, 2020) and over three dozen peer-reviewed journal articles. In 2019 his co-authored article "Make America Christian Again: Christian Nationalism and Voting for Donald Trump in the 2016 Presidential Election" (Sociology of Religion, 2018) won the Distinguished Article Award for both the Association for the Sociology of Religion and the Society for the Scientific Study of Religion. Whitehead's research has been featured across several national outlets including The New Yorker, The Washington Post, CNN Today, Salon, and The Guardian and he is routinely contacted for perspective on religion and politics from national and international news media. Along with his work on Christian nationalism, Whitehead's current research focus also explores childhood disability and religion.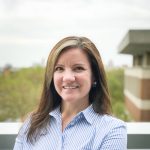 Amanda Friesen, Indiana University-Purdue University Indianapolis
Amanda Friesen is Associate Professor of Political Science and Women's Gender & Sexuality Studies and Project Director for the Center for the Study of Religion & American Culture at IUPUI. Her research centers on exploring the origins political orientations – from policy preferences and ideology to political interest and participation. She researches and teaches about the intersection of gender, religion and personality with political engagement, using psychological methods and theory to explore these domains. She has published more than 20 peer-reviewed articles and book chapters and serves on the Politics & Religion journal editorial board and the Association for Politics and the Life Sciences Governing Council. Her work has appeared in Political Behavior, the International Journal of Public Opinion Research, Politics and the Life Sciences, Social Science Quarterly, Politics & Gender, and Politics & Religion.