8th Biennial Conference on Religion & American Culture

Mark your calendars and get prepared for an exciting weekend you won't forget! We are happy to announce the 8th Biennial Conference on Religion and American Culture will be held in Indianapolis at The Westin Hotel, June 13th-16th, 2024 . Please keep in mind that this is a different weekend than previous Biennials. Located in the heart of downtown Indianapolis, The Westin is near the city's top attractions. Registration and discounted hotel rooms will be announced in the coming months. We hope to see you next year at the 8th Biennial! The purpose of the Biennial Conferences on Religion and American Culture is to bring together scholars in the humanities, social sciences, seminaries, and professional schools who study religion in the Americas in order to discuss the big questions and themes we face in our fields, classrooms, and the broader society.
Every two years, the Center holds a conference on religion and American culture featuring the work of nationally recognized scholars speaking on a wide variety of subjects. Programs include both presentations and roundtable discussions. Conversation is, in fact, the key to our biennial meetings. As in years past, panelists will sit in the center of the room at a round table. Around them will be risers on all sides for attendees, thus promoting a sense that we're all gathered around the table together. This promotes more face-to-face conversation rather than the traditional "sage on the stage" presentation followed by a few questions that not everyone can hear. We have new ideas to push our already non-traditional meeting even further!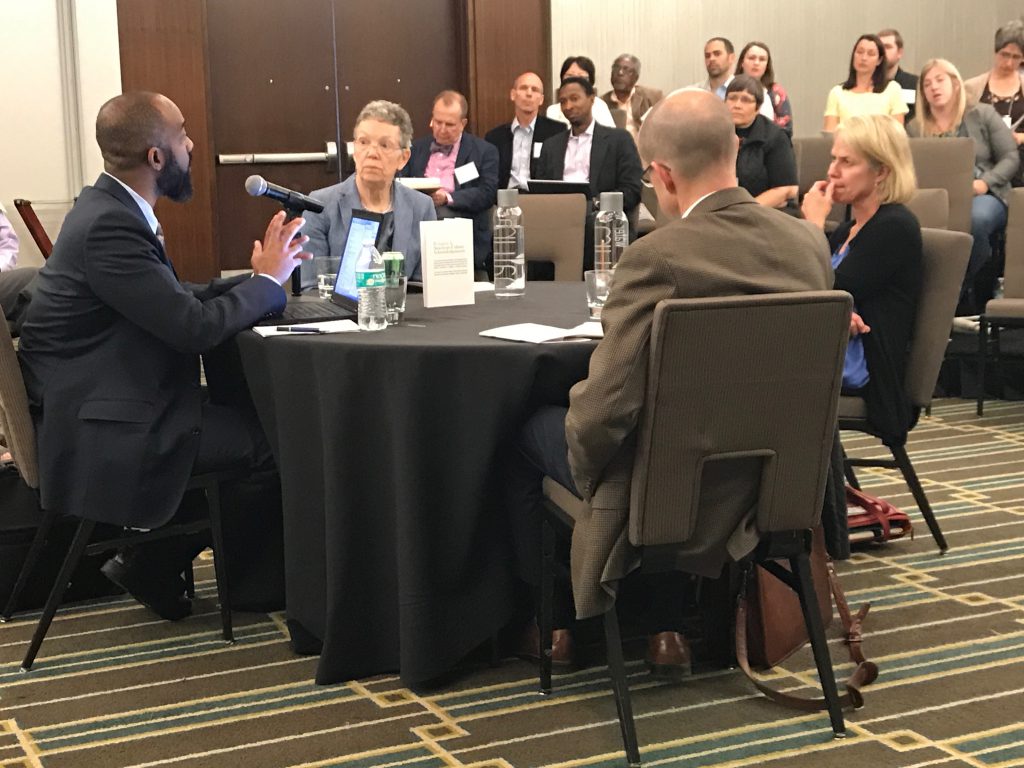 Proceedings from the biennial conferences are available here.