The Congregations and Polarization Project (CAP) is an effort to learn how congregations in Indiana are dealing with the current climate of cultural and political division. It is looking at the ways religious congregations approach many difficult topics such as racism, immigration, abortion, gender identity, gun ownership, and economic inequality. It involves pastors and congregations from across Indiana. This research is supported by a generous grant from the Lilly Endowment but the findings and conclusions are the sole responsibility of the project's researchers and may not represent the opinions of the Lilly Endowment or Indiana University.
Research Team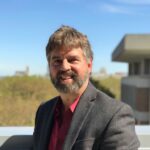 Arthur E. Farnsley II is the director of the Congregations and Polarization Project. Previously, he directed the research for the Projects on Religion and Urban Culture (RUC) 1.0 and 2.0. He has also been the Principal Investigator (PI) for two grants from the National Endowment for the Humanities. He is the author of five books and his work has appeared on the cover of Christian Century and Christianity Today magazines as well as in newspapers across the U.S. From 2007-2016, he was Executive Officer of the Society for the Scientific Study of Religion. Art is also 35-time champion in knife and tomahawk throwing in the National Muzzle Loading Rifle Association.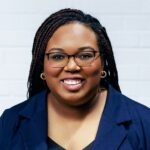 Tabitha Barbour is a research associate for the Congregations and Polarization Project. Barbour is also an independent project and event manager supporting entrepreneurs in building capacity for their business and nonprofit organizations with their mission-driven fund development strategy. She is a 2017 graduate of Butler University, where she earned a degree in English Literature with minors in Political Science and Gender, Women and Sexuality Studies. She is a creative, essayist, and researcher and has been published in the Butler Journal of Undergraduate Research and in Apex and PATTERN magazines.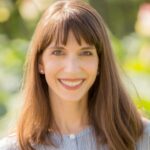 Abbey Chambers is the project manager for the Congregations and Polarization Project and was previously a researcher with the Project on Religion and Urban Culture (RUC) 2.0. She is an independent, community-based qualitative researcher who studies the impacts of economic policies and practices on communities. In addition to being a researcher on RUC 2.0, she has contributed to studies on housing loss (New America, Washington, D.C.) and inclusive economic growth (IU Public Policy Institute, Indianapolis, IN). Her commentaries on economic policies have been published in the Indianapolis Business Journal and Indy Correspondent.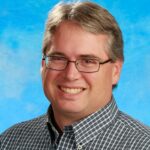 Jason Lantzer serves as the Assistant Director of the Butler University Honors Program. An historian by training, his research and writing interests generally center on religion, politics, and law, with some work about Disney thrown in for good measure. He is the author of eight books, including Dwight Eisenhower & the Holocaust (DeGruyter, 2023), Mainline Christianity: The Past and Future of America's Majority Faith (NYU, 2012), and Great is Thy Faithfulness: A Bicentennial History of Meridian Street United Methodist Church (co-authored with Andrea Neal, IHS 2020), as well as numerous book chapters and articles. A three-time graduate of Indiana University (BA, MA, PhD), he has contributed to both Religion and Urban Culture 1.0 and RUC 2.0, and he is pleased to be working on these topics again.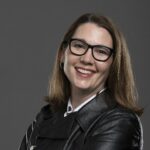 Libby Manning is ordained in Word and Sacrament ministry in the Evangelical Lutheran Church in America (ELCA), and she serves as Director of the Wabash Pastoral Leadership Program at Wabash College. She holds a BA in History from Davidson College and a Master of Divinity degree from Trinity Lutheran Seminary. She is the Vice President of the Lake Institute on Faith and Giving's Advisory Board, serves on the Grants Committee of the Madison County Community Foundation, and is newly appointed to the Foundation Board of Lutheran Child and Family Services. She is a member of St. John's Lutheran Church where her spouse Matt, has pastored for the last 19 years. She lives on a small rural hobby farm in Lapel, IN with her husband, having raised three children who are all currently in college.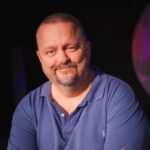 Tim Orr is an evangelical minister who served as an adjunct professor in religious studies at Indiana University-Purdue University Columbus for 15 years. Tim is also a Research Assistant for the Exploring the Pandemic Impact on Churches project funded by Lilly Endowment Inc. and led by the Hartford Institute for Religion Research. He has earned six degrees and is an award-winning faculty member. Tim has sought to involve his fellow evangelicals in ecumenical dialogue in the U.S. and the U.K. He has published book reviews in the Journal of the Contemporary Study of Islam and written three books.  His doctoral thesis examines evangelical Christian attitudes toward Muslims.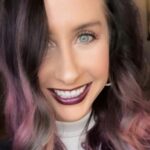 Lauren Palmer graduated from Marian University with a double major in Spanish and French. She received her Master of Arts in Teaching Spanish from IUPUI. Lauren has always been passionate about language and culture, and she is devoted to sharing that passion with students and her community. In the past, Lauren has taught as an adjunct professor of Spanish at both Marian University and IUPUI as well as a Spanish teacher at Bishop Chatard High School. Lauren has worked as a graduate assistant on the project on Religion and Urban Culture 2.0. Lauren is currently working on her dissertation in American Studies Ph.D. program at IUPUI focusing on the state of global learning in Indiana.
Research Notes
Our team's most recent project, Religion and Urban Culture 2.0, produced a number of research reports about congregations dealing with change. Topics included racism, gun violence, digital transformation and, of course, the Covid pandemic:
https://polis.iupui.edu/ruc2/research_notes/
Responsive Congregations
Our team's most recent project, Religion and Urban Culture 2.0, produced a number of case studies about congregations dealing with change. Issues are complex and people of good will have to make difficult decisions in real time:
https://polis.iupui.edu/ruc2/resp_cong/