October 26th, 2023 at 3:00 – 4:00 pm (Eastern)
While discourses around religion and Artificial Intelligence have been with us for decades, the exponential growth of models such as GPT-3 (the basis of Chat GPT) and the ascendancy of OpenAI as a company has accelerated the conversation at both philosophical and practical levels. This panel seeks to address the question of how religious studies as a discipline can serve as a fruitful conversation partner for both perennial and emerging questions around AI. For instance: to what extent are such historically determined concepts as "soul" and "real" helpfully informed by religious studies? As the academy wrestles with incorporation of AI into both student work and scholarly research, how might religious studies as a discipline be affected? Will the landscape of the practice of religion be altered significantly by AI, or are such prognostications premature? Join us as we explore these and other salient questions surrounding this timely topic.
Click Here for Teaching Resources!
Click Here for Resources from Panelists
---
Host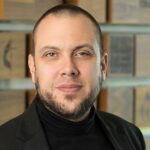 Robert Saler, Associate Professor of Theology and Culture, Christian Theological Seminary
Prior to coming to CTS, Robert Saler was a pastor of Bethel Lutheran Church in Gary, IN and also taught at the Lutheran School of Theology at Chicago (from which he received his Ph.D. in 2011). His first book, Between Magisterium and Marketplace, deals with issues of ecclesiology and theological creativity, while his second book (Theologia Crucis) examines how the theology of the cross impacts global theological literature. He is also the author of All These Things Into Position: What Theology can Learn from Radiohead, Planning Sabbaticals: A Guide for Congregations and Their Pastors, and Sounding the Sacred: Arvo Part and Spirituality (co-edited with Peter Bouteneff and Jeffers Engelhardt).
Panelists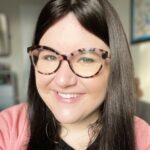 Katherine G. Schmidt, Associate Professor of Theology and Religious Studies, Molloy University
Katherine G. Schmidt is Associate Professor at Molloy University in New York. She teaches a variety of courses in religious studies and ethics at the University. Her research focuses on the relationship of theology and culture, specifically digital culture and technology. She is the author of numerous chapters on the subject, as well as Virtual Communion: Theology of the Internet and the Catholic Sacramental Imagination (Lexington, 2020).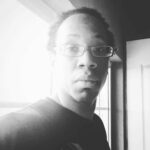 Jon Ivan Gill, Assistant Professor of Philosophy, Gustavus Adolphus College
Jon Ivan Gill is Assistant Professor of Philosophy at Gustavus Adolphus College and Cross-Community Coordinator at the Center for Process Studies. He has written on Afrofuturism, religion, Hip-Hop, philosophy, poststructuralism, atheism, and creative writing. He is co-owner of Serious Cartoons Records & Tapes in San Bernardino, Ca. and Tijuana, Mexico. He is also a solo Hip-Hop artist using the moniker "Gilead7," a member of Chicago Hip-Hop collective Tomorrow Kings, Southern California-based Echoes of Oratory Muzik, and the duo Crystal Radio along with Michael Adame, also known as Phantom Thrett. His first book, Underground Rap as Religion: A Theopoetic Examination of Process Aesthetic Religion, is in the Routledge Studies in Hip-Hop and Religion series, edited by Monica R. Miller and Anthony B. Pinn. His latest edited student volume, Toward Afrodiasporic and Afrofuturist Philosophies of Religion, was released in April of 2022 by Wipf and Stock.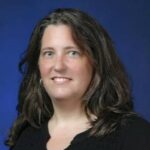 Kristel Clayville, Technology Ethics Lecturer in the Computer Science Department, University of Illinois Chicago
Dr. Kristel Clayville holds a PhD in Religious Ethics from the University of Chicago's Divinity School and completed Fellowship training in clinical medical ethics at the MacLean Center, where she continues as a Senior Fellow. She has served as the Acting Director of the Zygon Center for Religion and Science, and was a Fellow in the Sinai and Synapses program. She has a clinical background as a chaplain and ethicist at the University of Chicago Medical Center. Currently, she teaches ethics in the Computer Science Department at UIC, where she also serves on the hospital ethics committee, and the medical school ethics education committee. Her research interests encompass the ethics of emerging (bio)technologies, organ transplant ethics, the role of religion in medical education, AI and religion, and the function of ethics committees in hospitals and tech companies.