April 20th at 3:00 – 4:00 pm (Eastern)
The complex relationship between religion and drugs has long intrigued scholars and the general public. While some religious groups have issued prohibitions against the use of certain drugs, others have involved drugs in their ritual practices. Religion has also played a part in U.S. drug policy. Religious ideologies and institutions have mobilized in the War on Drugs, at the same time that transnational drug cartels have drawn on devotional practices and folk saints to maintain their power. Join us for a thought-provoking discussion with an interdisciplinary panel of experts to explore the fascinating and multi-faceted relationship between religion and drugs, a topic that offers abundant opportunities to think anew about the intersection of American religion, culture, and politics.
---
Host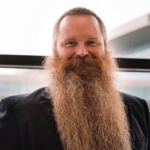 Brad Stoddard, Associate Professor of American Religious History, McDaniel College
Brad Stoddard is an Associate Professor of Religious Studies at McDaniel College in Westminster, MD. His research interests include religion in/and American prisons, entheogens, religion and the economy, religion and public policy, method and theory, and new craft beer releases. 
Panelists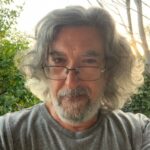 Gary Laderman, Goodrich C. White Professor of American Religious History and Cultures, Emory College
Gary Laderman, Goodrich C. White Professor of American Religious History and Cultures, is the author of Don't Think About Death: A Memoir on Mortality (Deeds Publishing, 2020). His other books include an exploration of the sacred in the new American religious landscape: Sacred Matters: Celebrity Worship, Sexual Ecstasies, the Living Dead, and Other Signs of Religious Life in the United States (The New Press, 2009); two books on the history of death in America (read the new one to understand why):  The Sacred Remains: American Attitudes Toward Death, 1799-1883 (Yale University Press, 1996) and Rest in Peace: A Cultural History of Death and the Funeral Home in Twentieth-Century America (Oxford University Press, 2003).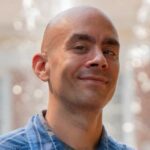 Andrew Monteith, Assistant Professor of Religious Studies, Elon University
Andrew Monteith's research examines questions of secularism, religion, and power in American life, both past and present. He is also interested in the ways that America itself can serve as its own kind of religion. His first book, Christian Nationalism and the Birth of the War on Drugs (New York University Press, 2023) explains how religion, race, and US colonialism germinated the early Drug War during the nineteenth and early twentieth centuries.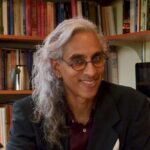 Deepak Sarma, Inaugural Distinguished Scholar in the Public Humanities, Case Western University
Dr. Deepak Sarma, professor of Indian religions and philosophy at Case Western Reserve University, is the author of Classical Indian Philosophy: A Reader (2011), Hinduism: A Reader (2008), Epistemologies and the Limitations of Philosophical Inquiry: Doctrine in Madhva Vedanta (2005) and An Introduction to Madhva Vedanta (2003).