Young Scholars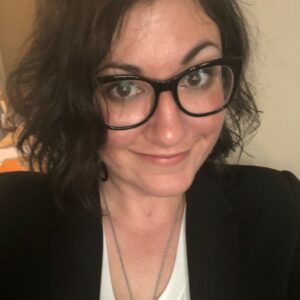 Maggie Elmore is Assistant Professor of US Latina/o history at Sam Houston State University. A historian of the 20th century United States, her teaching and research focus on immigration, religion and politics, and human rights in the 20th century United States. Maggie is the co-editor of Faith and Power: Latino Religious Politics Since 1945 (NYU Press, 2022). Her current book manuscript, Unholy Border: How the United States used the Catholic Church to Control Its Southern Border, is a study of 20th century religious politics and migration. Her work has also appeared in US Catholic Historian and the Southwestern Historical Quarterly. In addition, she currently serves as the Vice-President and President-Elect of the Texas Catholic Historical Society. Maggie holds a BA in history from Texas Tech University, and a PhD in United States History from the University of California, Berkeley.
---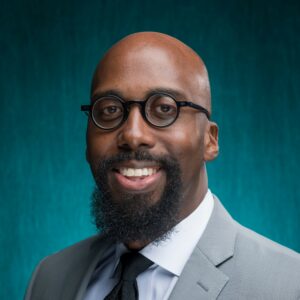 Seth Emmanuel Gaiters is Assistant Professor of Philosophy and Religious Studies, and Africana Studies at University of North Carolina-Wilmington. He is a scholar of African American religious studies, with particular interest in the exploration of religion and race through Black progressive social movements and cultures in America. His interdisciplinary research and teaching trajectory engages the intersection of African American religious thought, political theology, race, African American literature, and critical theory. He is currently completing his book manuscript, tentatively entitled, #BlackLivesMatter and Religion in the Street: A Revival of the Sacred in the Public Sphere. In this project he brings his interests to a study of #BlackLivesMatter (BLM) as a way of broadening normative notions of (Black) religiosity and elucidating the synchronicity of spirituality and social justice in Black political organizing. He has received fellowships from the Ford Foundation, Louisville Institute, Forum for Theological Exploration, and Social Science Research Council. 
---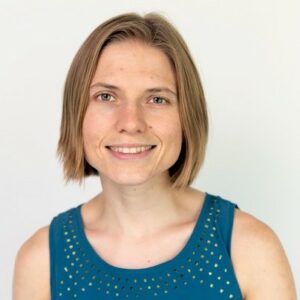 Lucia Hulsether is Assistant Professor of Religious Studies at Skidmore College. She has broad interests in religion, culture, and politics in the Americas, with primary intellectual commitments to feminist/queer theory, critical race and ethnic studies, and the histories of social movements. Her first book, Capitalist Humanitarianism (Duke University Press, 2023) explores the historical interplay between twentieth century left/socialist organizing and neoliberal projects to make free markets "ethical" with respect to the racialized and feminized populations that they dispossess. Her current projects analyze the construction of truth-claims and the production of cultural identities within U.S. educational institutions. With Tina Pippin (Agnes Scott College), Lucia co-hosts the podcast Nothing Never Happens, which features conversations with teachers, organizers, and scholars on the cutting edge of radical pedagogy. 
---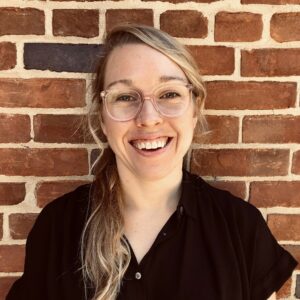 Brennan Keegan is Assistant Professor of Religious Studies and Environmental and Sustainability Studies at the College of Charleston in Charleston, SC where she teaches courses on American religious history, Native American religious traditions, and religion and the environment. Her work appears in places such as the Journal of the American Academy of Religion, Religion Compass, and Religion & American Culture. Her first book project, No Eden: Religion and Labor in the American West, explores how Northern Arapahos, Irish Catholic immigrants, and Latter-day Saints resisted the isolating conditions of empire in the nineteenth century American West. Her current work continues to explore the spatial consequences of settler colonialism and Native space-making practices, both in the American West and the American South. She is the Vice-President of the American Academy of Religion, South East Region and received her PhD from Duke University. 
---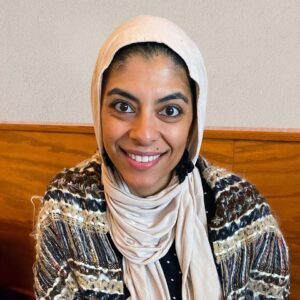 Nancy A. Khalil is an Assistant Professor in American Culture, and Core Faculty in the Program on Arab and Muslim American Studies at the University of Michigan, Ann Arbor. Her research interests include Muslims, ethnography, religion, racialization, and advertising. Her current book project forthcoming with Stanford University Press is an ethnographic research project on Islamic higher education institutes and religious clerics, or imams, in the United States. In it she explores how bureaucratic policies, such as visa offerings and approval, and state-led higher education degree-granting authority, can shape how decentralized religions regulate, credential, and recognize their religious leaders and institutions in the United States. Dr. Khalil received her PhD in Anthropology from Harvard University in 2017 and completed afterwards a postdoctoral fellowship at Yale University's Center for Race Indigeneity and Transnational Migration as well as the Collegiate Postdoctoral Fellowship at the University of Michigan. She previously worked as a Muslim Chaplain at Wellesley College, co-founded the Muslim Justice League, and served on the Board of Trustees for the Islamic Relief USA. She currently serves on the board for Pillars Foundation.
---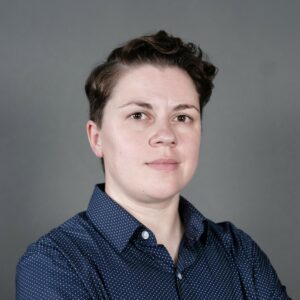 Suzanna Krivulskaya is Assistant Professor of History at California State University San Marcos, where she teaches courses in religion, gender, sexuality, and digital history. She specializes in modern U.S. history and studies the relationship between sexuality and religion. Her first book, Disgraced: How Sex Scandals Transformed American Protestantism, is a sweeping religious and cultural history of Protestant sex scandals in the nineteenth and twentieth centuries. Krivulskaya is the recipient of the 2019-2020 Virginia Ramey Mollenkott Award from the LGBTQ Religious Archives Network and the 2022-2023 Public Religion Research Institute (PRRI) Fellow in Religion and LGBTQ Rights. Her work has been published in peer-reviewed journals and popular outlets like the Revealer, Religion News Service, and Religion & Politics. 
---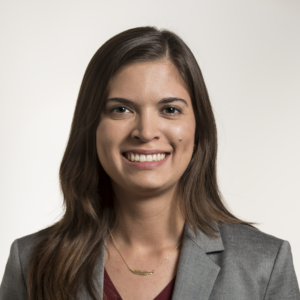 K. Elise Leal is Assistant Professor of History at Whitworth University, where she teaches courses on early America, women and gender, and religious history. Her research focuses on intersections of religion, gender, and life stage in 19th-century America. Her first book, tentatively titled Holy Nurseries: Sunday Schools and the Creation of Childhood in Early American Christianity, positions children as primary actors within the rise of Sunday schools from 1790 to 1860, arguing that these new child-centric spaces empowered young people to shape the formation of American religious culture while simultaneously creating a social imaginary for childhood itself in ways that continue to influence contemporary life. Her work has received numerous fellowships and awards, including the 2017 Sidney Mead Prize from the American Society of Church History and the 2022 Lapides Fellowship in Pre-1865 Juvenile Literature and Ephemera from the American Antiquarian Society. Her second book project will use age as a category of analysis to explore singleness within 19th-century Protestantism, analyzing the various agential roles unmarried women played across different life stages within and beyond the church. She earned a PhD in History from Baylor University in 2018.  
---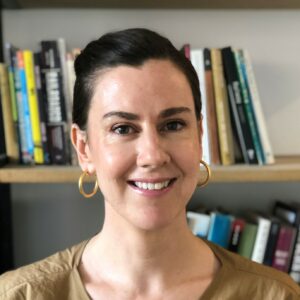 Dana Logan is a scholar of American religion and ritual who works on the history of evangelicalism, civil society in the nineteenth-century United States, and the experience of ritual in everyday life. She is an Assistant Professor of Religious Studies at UNC Greensboro. Her first book is Awkward Rituals: Sensations of Governance in Protestant America. Most recently she has been researching Baptist discipline in the antebellum South. She is interested in the relationship between spiritual discipline and policing in American history. 
---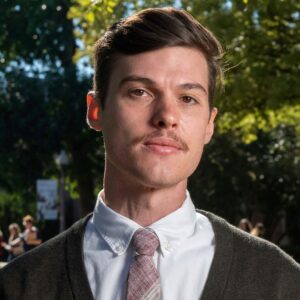 Charles McCrary is Assistant Professor of Religious Studies at Eckerd College in Saint Petersburg, Florida. His teaching and research agenda focus on secularism, religious freedom, race, and politics. He is the author of Sincerely Held: American Secularism and Its Believers (University of Chicago Press, 2022). His work has been published in academic journals including the Journal of the American Academy of Religion and Religion & American Culture, as well as popular outlets such as Religion & Politics, The Revealer, and The New Republic. He serves as the book review editor for the journal American Religion. Before coming to Eckerd in 2023, McCrary was a postdoctoral research scholar at the Center for the Study of Religion and Conflict at Arizona State University and, before that, was a postdoctoral research associate at the John C. Danforth Center on Religion and Politics at Washington University in St. Louis. 
---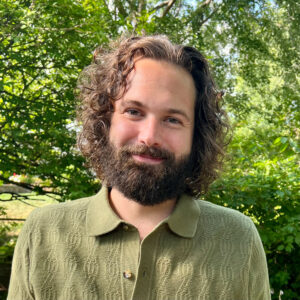 Jeffrey Wheatley is Assistant Professor of Religion at Iowa State University. He teaches and researches religion in US history and culture. His book project examines how nineteenth-century ministers, scholars, and government agents developed the concept of fanaticism in efforts to govern diverse groups, including women abolitionists, Filipino insurgents, black prophets, and Mormon settlers. It reveals how powerful institutions and rebellious communities alike have sparred over divine authenticity, spirited feelings, and sacred violence. It is under contract with New York University Press. Beyond that, he has too many side projects. They include research into religious critiques of liberalism; Mary MacLane's I Await the Devil's Coming; the image of the cephalopod in propaganda; and, more recently, the use of myths in game world-building. He's hopped around from Arizona State to Florida State to Northwestern before landing in a cozy spot in Ames, Iowa, working for ISU.
---
Mentors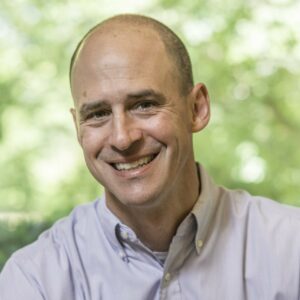 Jonathan Ebel has been teaching at the University of Illinois, Urbana-Champaign for seventeen years and currently serves as head of the Department of Religion. His research program involves religion and war, religion and violence, and lay theologies of economic hardship all within the American context. He is the author of From Dust They Came: Government Camps and the Religion of Reform in New Deal California (New York University Press, 2023); G.I. Messiahs: Soldiering, War, and American Civil Religion (Yale, 2015); Faith in the Fight: Religion and the American Soldier in the Great War  (Princeton, 2010), and the co-editor with Professor John Carlson of From Jeremiad to Jihad: Religion, Violence, and America (California, 2012). He is currently at work on a religious history of American warfare, told in five weapons. Jon is a past recipient of a fellowship from the John Simon Guggenheim Foundation and a former candidate for U.S. Congress. He is currently the president of the American Society of Church History.
---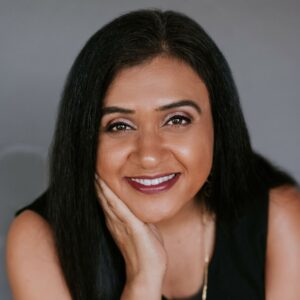 Khyati Y. Joshi is a public intellectual whose social science research and community connections inform educators, thought leaders, and everyday people about race, religion, and immigration in 21st century America. She has lectured around the world and published ground-breaking scholarly and popular work, while also serving as an advisor to policy-makers and a leader in the South Asian American community. Her most recent book, White Christian Privilege: The Illusion of Religious Equality in America (NYU Press, 2020), examines the intersections of race and religion in U.S. history and contemporary social culture. She was also author and co-editor of Teaching for Diversity and Social Justice 3rd edition  (Routledge, 2015), one of the most widely-used books by diversity practitioners and social justice scholars alike. Dr. Joshi is a Professor of Education at Fairleigh Dickinson University where she was recognized with the FDU Distinguished Faculty Award for Research and Scholarship in 2014. She is member and past Co-Chair (2008-2011) of the managing board for the Asian Pacific American Religion Research Initiative (APARRI), and serves as co-Principal Investigator on APARRI's project to support emerging scholars and promote greater public engagement on the religious realities of Asian and Pacific Islander Americans, supported by a $1 million grant from the Luce Foundation.
---