September 16, 2021 at 3:00 – 4:00 pm (Eastern)
At this very moment, thousands of Afghan refugees are arriving in the United States and other places around the world after a frenzied evacuation effort and bungled military withdrawal. This moment not only revives old debates about the United States' relationship with Afghanistan and the Taliban regime, but it also reopens critical questions about policies on refugees, migration, and asylum. At the same time, the US continues to contend with the ongoing arrival of migrants fleeing Central America and the contested nature of a US-Mexico border policy. In this "Religion &", panelists will address the history of refugee and migration policies and the role of religious organizations in supporting or challenging policies. Additionally, this episode will explore how scholars of religion and practitioners are employing new methods to study the movement, agency, and institution building of refugee and migrant communities. Join scholars and leaders in the field of migration policy as they explore these issues and the larger relationship between religion, refugees, and migration policy in the United States.
---
Cohosts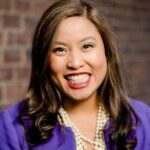 Melissa Borja, University of Michigan
Melissa Borja is Assistant Professor of American Culture at the University of Michigan, where she is a core faculty member in the Asian/Pacific Islander American Studies Program. She researches migration, religion, politics, pluralism, and race in the United States and the Pacific World, with special attention to how religious beliefs and practices have developed in the context of the modern American state. Her book, Follow the New Way: Hmong Refugee Resettlement and the Practice of American Religious Pluralism (under contract, Harvard University Press) explores the religious dimensions of American refugee care.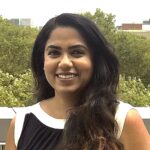 Soulit Chacko, Postdoctoral Fellow and Affiliate Faculty, Department of Sociology, IUPUI
Soulit Chacko is a Postdoctoral Fellow with the Religion and Urban Culture 2.0 at Indiana University's school of Liberal Arts at IUPUI. She is particularly interested in exploring how local histories are reshaped through migration processes and how they are practiced and embodied. Her current project focuses on the experiences of low-wage immigrant women workers in the U.S. using an intersectional lens that includes race, religion, gender, immigration status, and nationality. She earned her Bachelor's in Urban Planning and Public Policy from University of Illinois at Chicago and Masters and PhD in Sociology from Loyola University Chicago.
Panelists

Salah Ansary, Senior District Director, Lutheran Community Services Northwest
Salah Ansary is the Senior District Director of Multicultural Community Services (MCS) at Lutheran Community Services Northwest. Mr. Ansary knows from personal experience the pain and suffering that refugees endure when they leave their homeland for a new country. He first came to the U.S. in 1978, during a time of political turmoil and war in his native Afghanistan. He continued his education after arriving in the northwest and earned his Master's degree. In 1984, Mr. Ansary started his career at what was then Lutheran Family Service of Oregon and Southwest Washington, eventually becoming Senior District Director of MCS. For the last 37 years, he has helped develop transformative programs and services for refugees to rebuild their lives throughout the Northwest.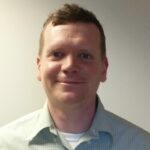 Todd Scribner, Educational Outreach Coordinator, Department of Migration and Refugee Services, United States Conference of Catholic Bishops; Religion and Resettlement Project, Princeton University
Todd Scribner is an independent researcher who also serves as Educational Outreach Coordinator in the Department of Migration and Refugee Services at the United States Conference of Catholic Bishops. He has written extensively on the Catholic Church in the public square—particularly migration and issues related to Catholic identity, including A Partisan Church: American Catholicism and the Rise of Neoconservative Catholics (2015).